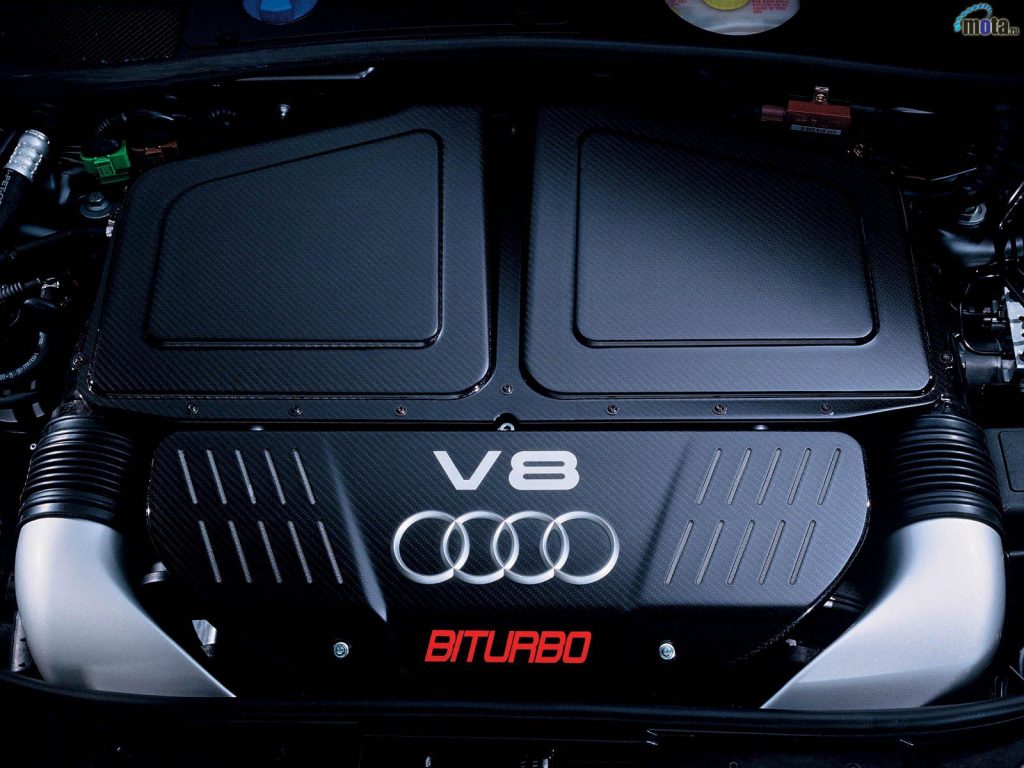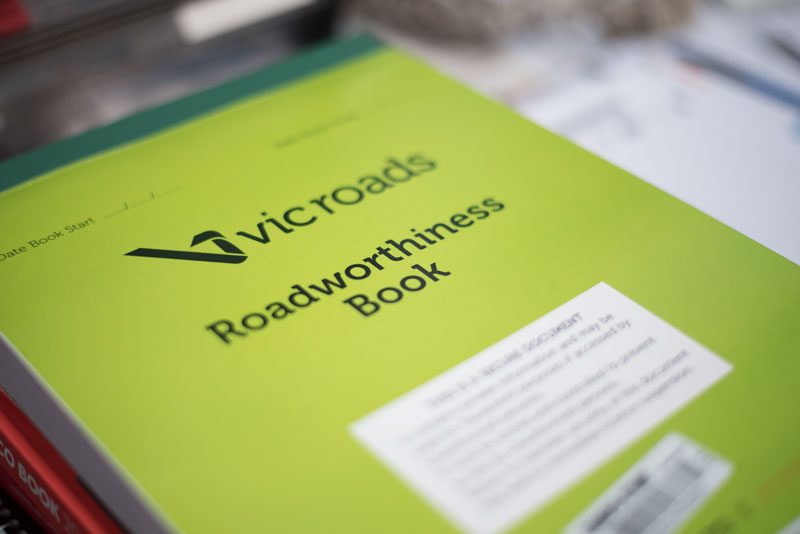 CERTIFICATE OF ROADWORTHINESS FROM $220
A certificate of Roadworthiness, also called a roadworthy or RWC, guarantees that your vehicle meets the minimum safety standards to be legally driven on Victorian roads.
If you're planning on selling or otherwise transferring ownership of a vehicle, you first have to acquire a Roadworthy Certificate, issued only by a licensed tester.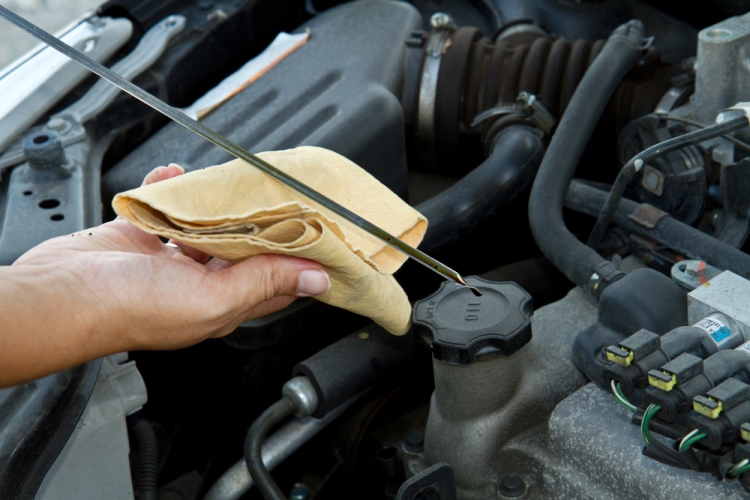 ESSENTIAL SERVICE FROM $250
Essential for keeping your vehicle safe and reliable on the road.
We offer in this service:
Replace engine oil and filter.
Detailed 110 point inspection.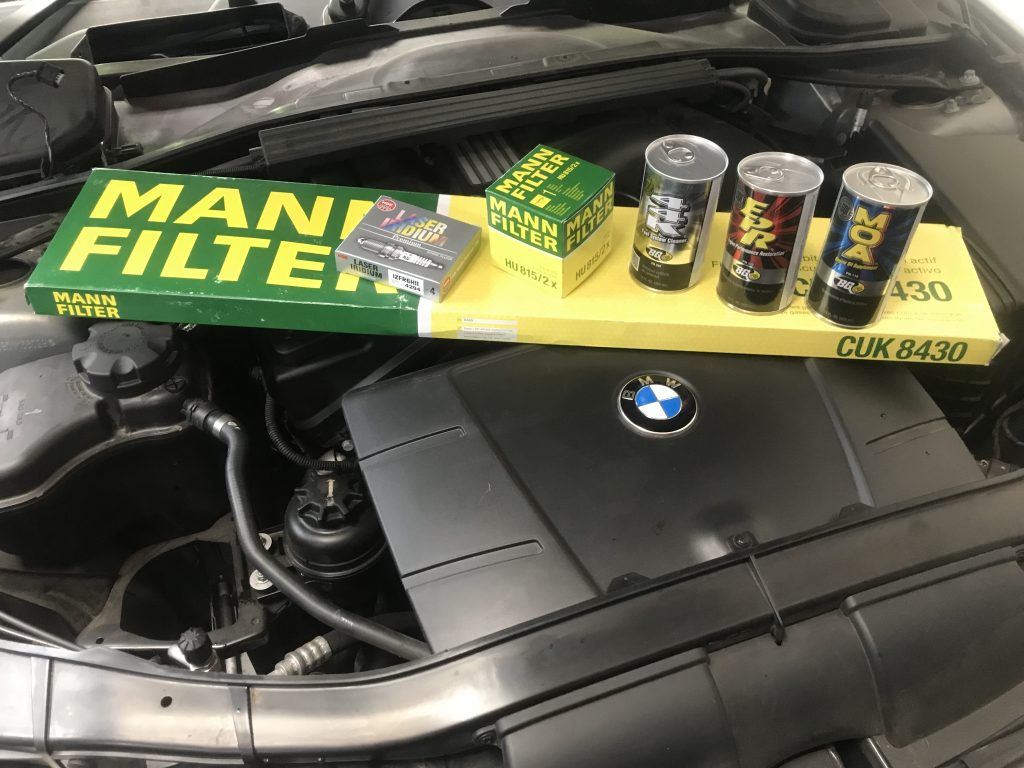 VIP ESSENTIAL PLUS FROM $440
This is our best value option for additional safety and warranty backed from our parts manufacturers.
​We offer in this service:
Engine flush BG engine. performance restoration.
Replace engine oil with Fuchs engine oil.
Replace engine oil filter O.E.
Replace sump plug washer.
Add BG MOA engine oil supplement.
Add Bars Bugs windscreen washer solution.
Add BG 44K fuel system cleaner.
Detailed 110 point inspection report.
Tyre inspection and rotation.
Test and inspect cooling. system and its condition.
Test brake fluid condition.
Battery test and report.
Complimentary water bottle.
Courtesy Car wash and vac.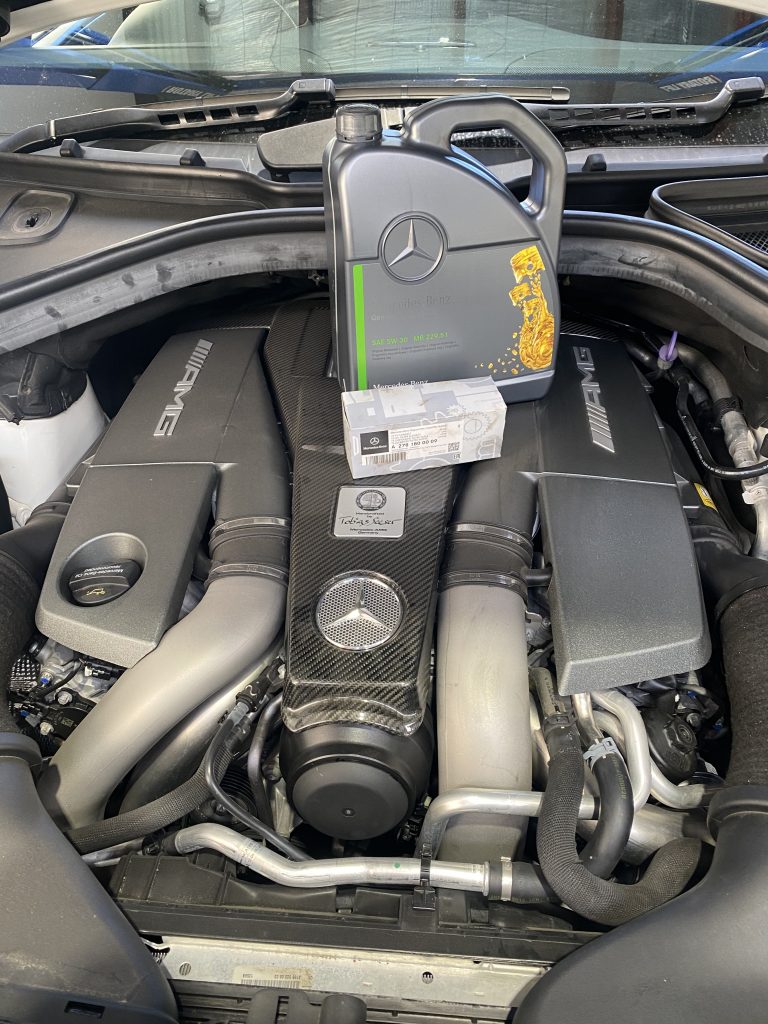 Detailed inspection as required by the manufacturer.
We offer in this service:
Maintains your new vehicle factory warranty.
logbook stamped.
Six months roadside assistance included.
This service examines your vehicle in accordance with the manufacturers requirements.
Costs are vehicle specific.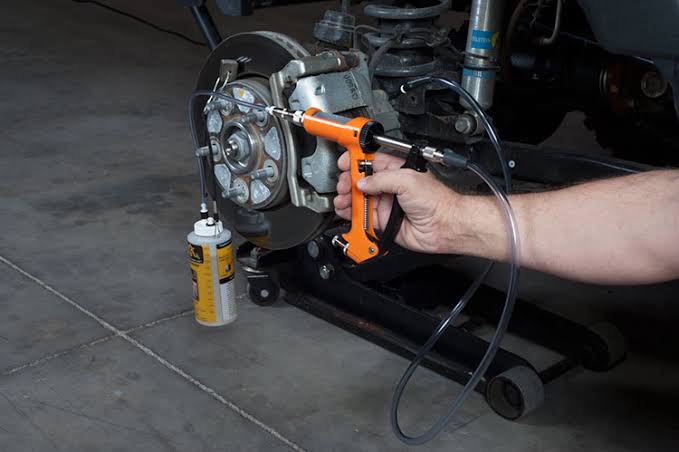 BRAKE FLUID FLUSH FROM $112
It is recommended by most vehicle manufacturers that your brake fluid be completely flushed at a minimum of every two years to prevent brake system failure.
While a brake fluid flush is done as part of a log book service if it is part of the manufacturers recommendations – sometimes we might advise you need one outside of the recommended schedule if we feel it's necessary for your safety and we are always happy to discuss the reasons for our recommendations with you.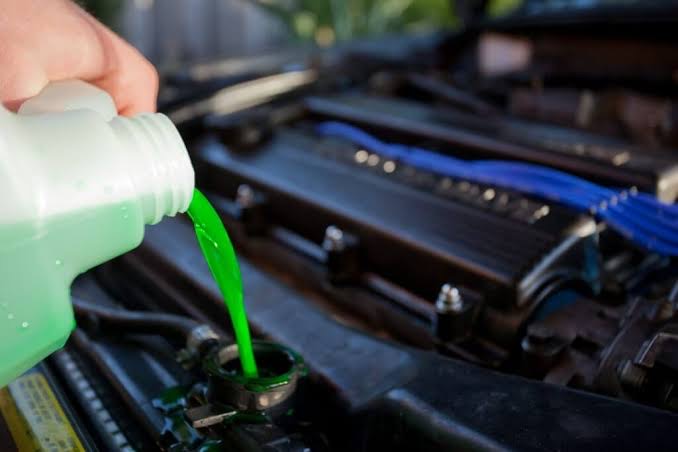 It is recommended that coolant is changed at the recommended intervals to ensure the cooling system is operating at optimum efficiency.
While some coolants are compatible with others, changing the chemical balance in the cooling system can affect coolant performance, therefore mixing different types of coolant is not recommended. *e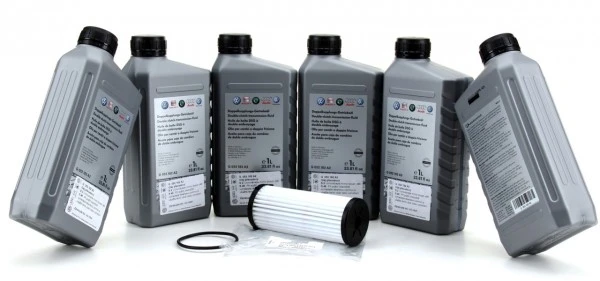 Fluid maintenance is key in keeping a VW /Audi DSG transmission operating as designed. Volkswagen recommends a 60,000 fluid service interval for most DSG transmissions, but recommends a more frequent service interval if the vehicle is used for severe-duty or towing applications. Check the service information for the correct interval.
Most DSG transmissions have a cartridge filter on top of the transmission. Unfortunately, it is under the battery and/or air filter housing. We replace the filter before you drain the transmission. The housing contains the most contaminated fluid. Draining the filter housing causes this fluid to go back into the case.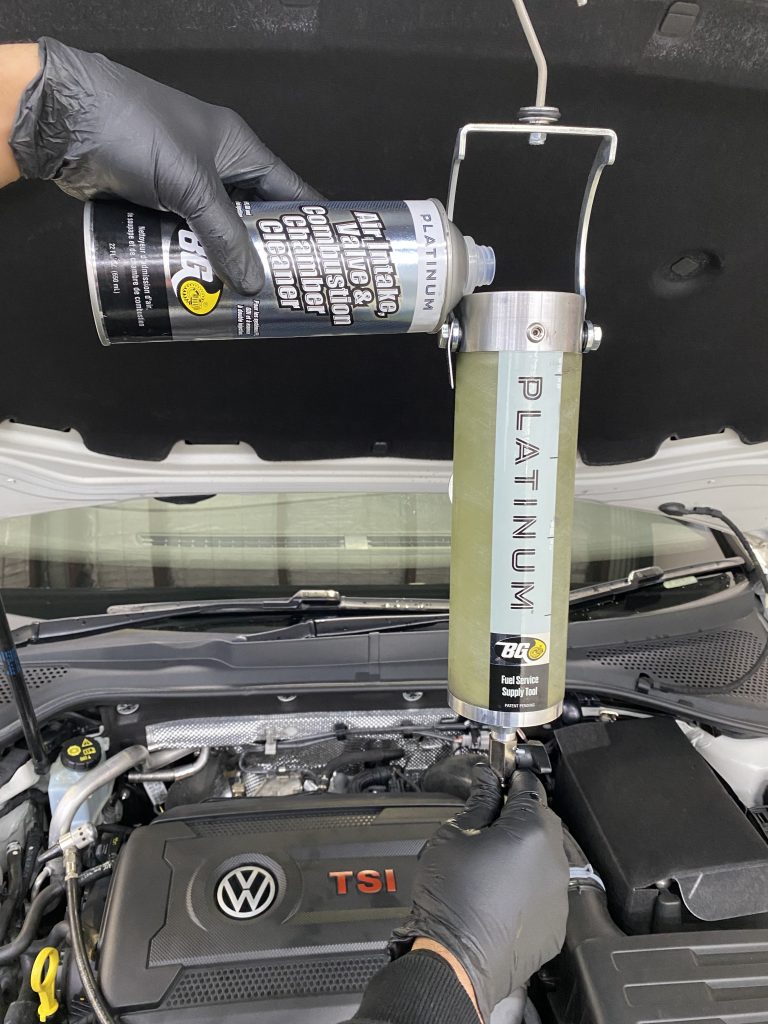 DIRECT INJECTION CLEANING FROM $330
Sprayed directly into the intake using the BG PlatinumTM Fuel Service Supply Tool, it restores fuel efficiency and engine performance, and reduces harmful exhaust emissions.
Benefits of using BG261:
Restores engine performance
Restores engine power
Improves fuel economy
Reduces harmful emissions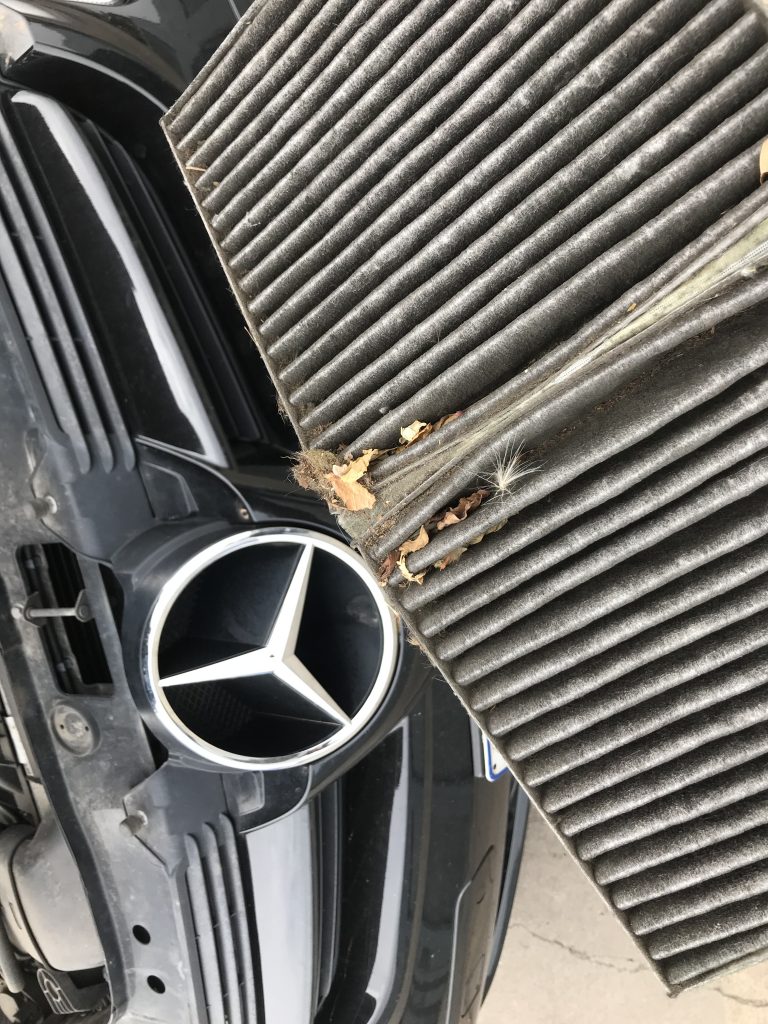 AIR CON SANITATION FROM $120
BG Frigi-Fresh® will safely and effectively eliminate foul, musty odours from A/C systems. Automobile air conditioners remove moisture from the air. This moisture can combine with airborne debris and settle in the system evaporator, leading to growth of mold spores and fungi. This, in turn, leads to smelly air blown into the vehicle. These contaminants can potentially cause allergic reactions in vehicle owners.
Benefits of using BG Frigi-Fresh®:
Kills mold, mildew, fungi, and other odor-causing organisms
Works without costly manual cleaning of the system
Keeps the vehicle interior smelling fresh and clean
BG Frigi-Fresh® is an EPA and USDA accepted disinfectant, deodorant and sanitizer.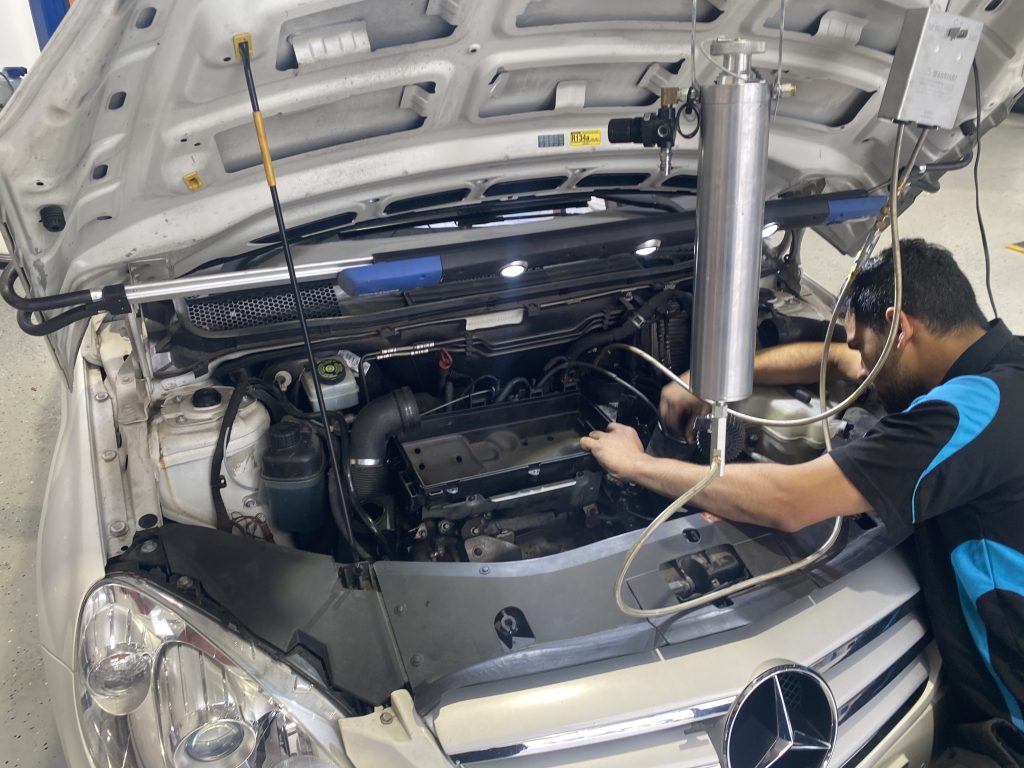 DIESEL INTAKE CLEANING FROM $660
BG Diesel ISC® Induction System Cleaner powers through oil deposits and unburned fuel left behind by the exhaust system.
Diesel engines equipped with Exhaust Gas Recirculation (EGR) are infamous for fuel residues and carbon deposits that plug up the EGR valve and the intake manifold. Both of these issues severely restrict air flow and decrease fuel economy and overall performance.
A primary part of the BG Diesel Induction Service, BG Diesel ISC® Induction System Cleaner is specially formulated to liquefy and remove tough oil deposits and unburned fuel residues formed by the EGR and PCV as the gases pass through the air intake and intake valves. Once these deposits are cleaned away, they are burned in the normal combustion process.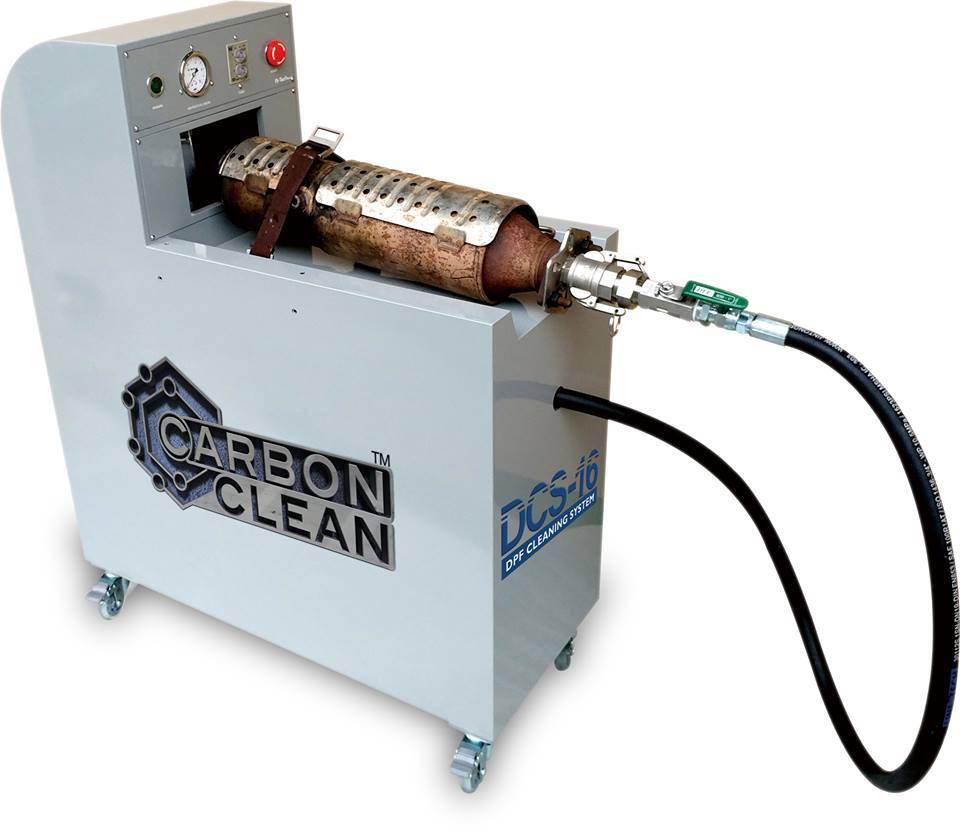 When your Diesel Particulate Filter (DPF) is blocked your vehicles exhaust is restricted.
This could be caused by:
Short trips – not giving enough time for the DPF to self-regenerate
Wrong engine oil used (oil must be the same specification as the manufacturer recommends)
The diesel engine is producing too much soot and overloading the DPF (numerous causes)
Oil is leaking from the turbocharger into the exhaust and is being burned by the DPF
The engines automatic DPF regeneration system is not working properly (numerous causes)
Melted and or physically damaged DPF. In this case the DPF needs to be replaced.
The DPF has too much ash after many regenerations (or wrong oil used) and must be
physically cleaned off vehicle to remove this ash from the filter
Or any combination of the above
Diesel particulate filters are expensive to replace usually costing many thousands of dollars.
Before you send in your DPF unit for cleaning it is very important to diagnose and rectify the root cause of the blockage from the above list otherwise it will block again in a short period of time.
At Caressive Auto Haus we will inspect and if it is not damaged, clean your DPF filter and restore it to almost new capacity saving you thousands of dollars on a replacement unit.
 If your vehicle's wheels are not correctly aligned, they could cause premature wear on your tyres and suspension components. This can cause problems with your vehicle's handling, performance and the overall safety.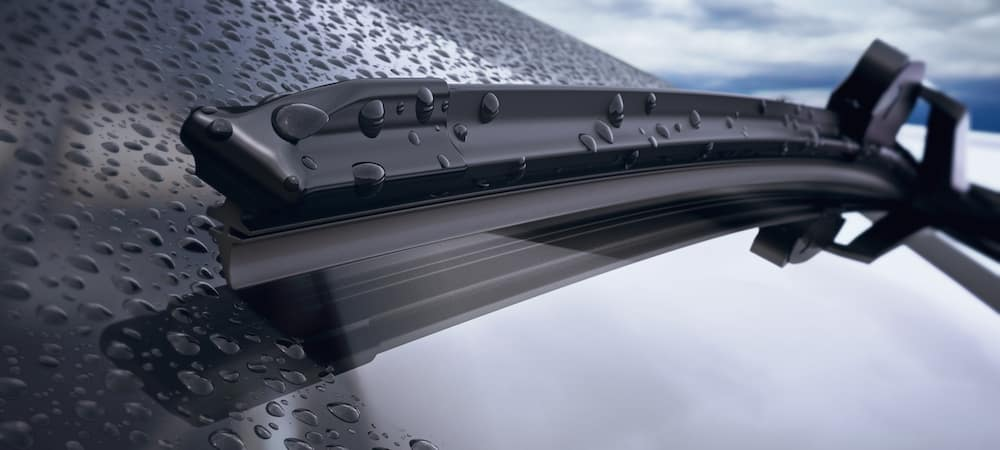 WIPER BLADES FROM $25 EACH
Why is changing windscreen wiper blades important?
It is imperative to have a clear and unimpeded view when driving which is why it's important to maintain and replace your wipers regularly. As windscreen wipers are continually exposed to heat, frost, dirt, insects and other airborne objects, the blades deteriorate over time and lose their effectiveness. As a high percentage of driving decisions are made based on what a driver can see, if visibility is impaired, driving can become more dangerous if the wiper system is not operating correctly.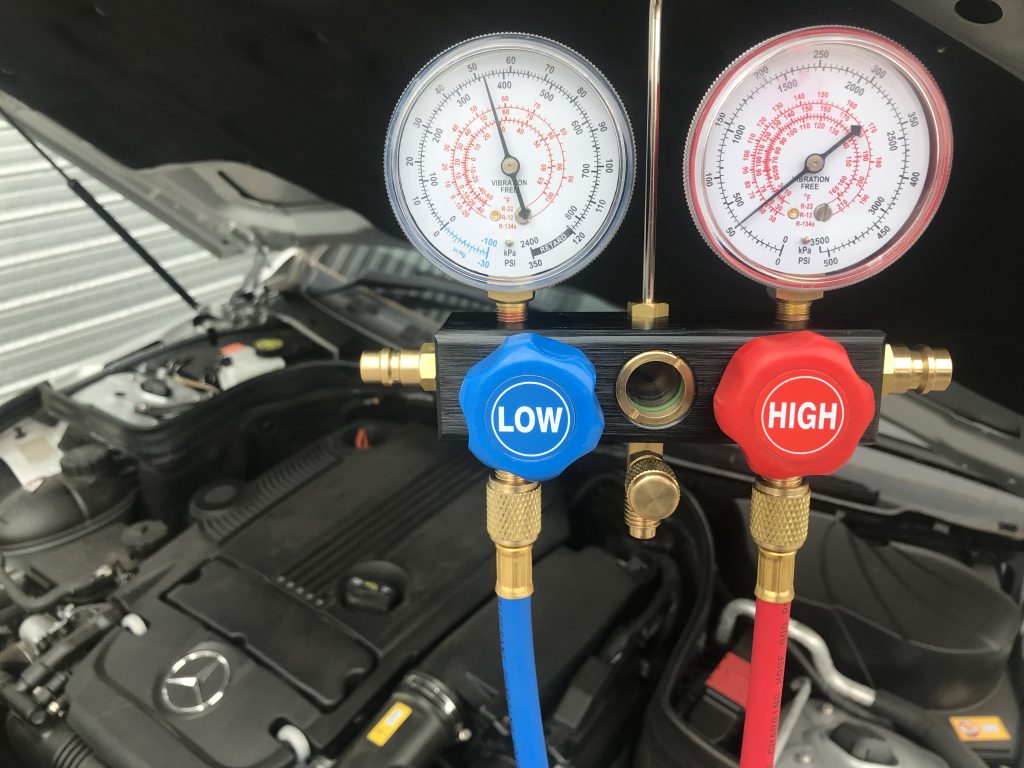 AIR CON SERVICE FROM $165
Manufacturers recommend that your car should have an air conditioning service every two years. This is sometimes called a car air con regas.
This means evacuating the refrigerant gas and replacing the lubricating oil, as well as carrying out a system leak test.
Air con maintenance will save you money in the long run and guarantee you comfort in the hottest months.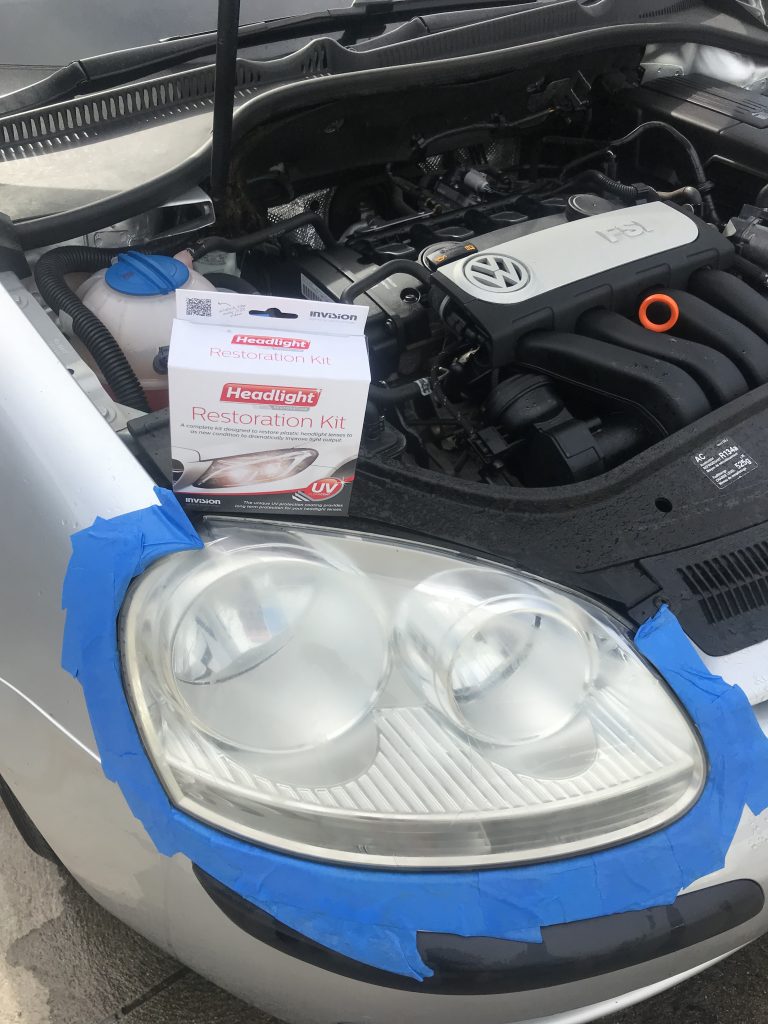 HEADLIGHT REPAIRS FROM $220.00
Are your car headlights not providing you with the brightness and visibility that you need for safe driving? With their constant use, they're likely to have dulled and become scratched, compromising their ability to deliver the level of performance you need and remaining in a road worthy standard.
Caressive Autohaus offers headlight restoration in Melbourne to help bring your vehicle's headlights back to their high-performing best so they'll keep you and others on the road as safe as possible.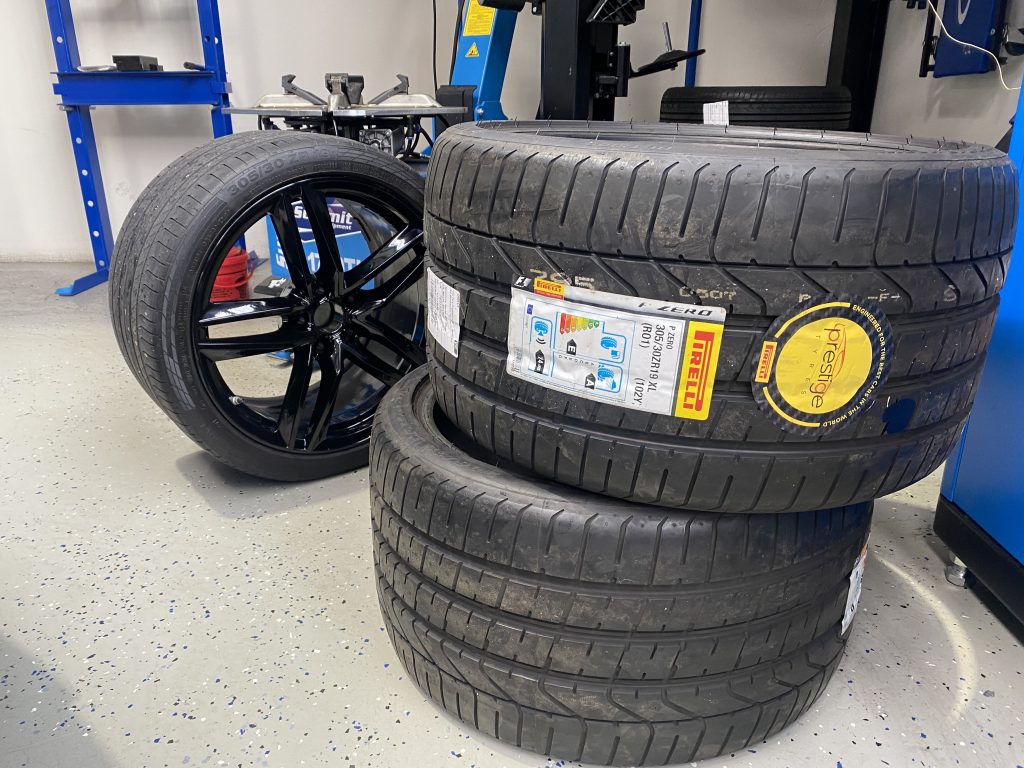 We have access to importers that import thousands of tyres each month and wholesale to Caressive auto Haus, we can pass on the great savings to our customers.
Being 100% independent with more than 100,000 tyres available means we are unbiased towards brands and therefore able to recommend the most suitable and cost effective tyre for your needs.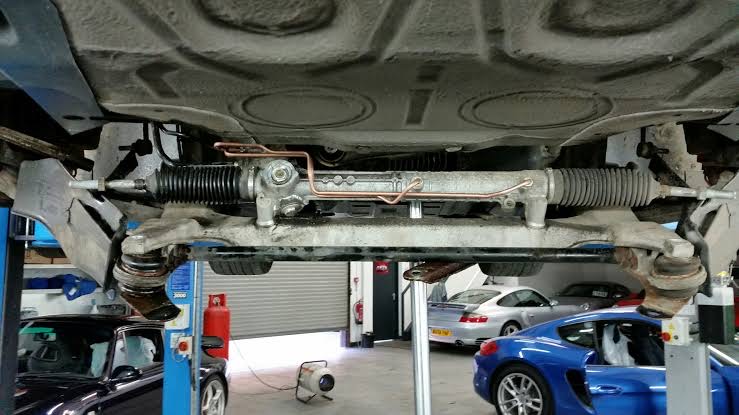 POWER STEERING RECONDITIONING
Your steering column connects you with your drive train, and ensuring it is in full working order is crucial in ensuring your car maintains its sensitivity and handling after an accident.
At Caressive Autohaus we service and repair all steering column components, rebuilding as much as possible to save you money on replacement components.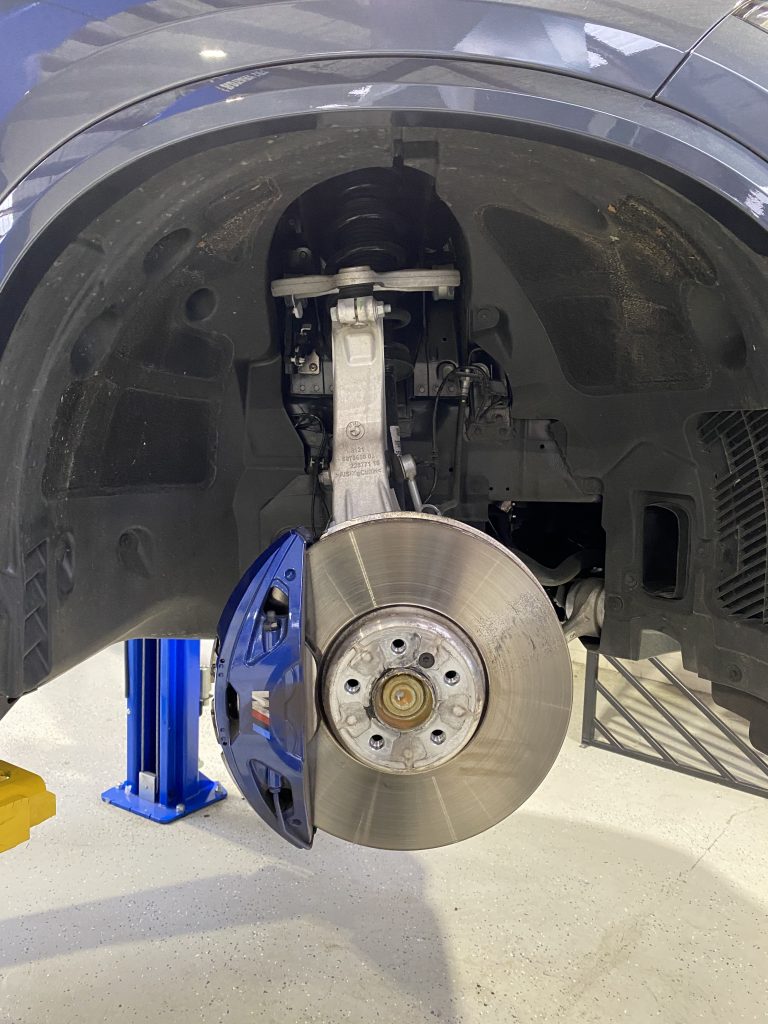 Your vehicle suspension's main role is to give the maximum opportunity for all four tyres to remain in contact with the road, so that when needed, your braking, steering and driving systems are safe, effective and responsive when you need them most.
At Caressive Autohaus we offer a full range of repair and replacement services for all suspension systems.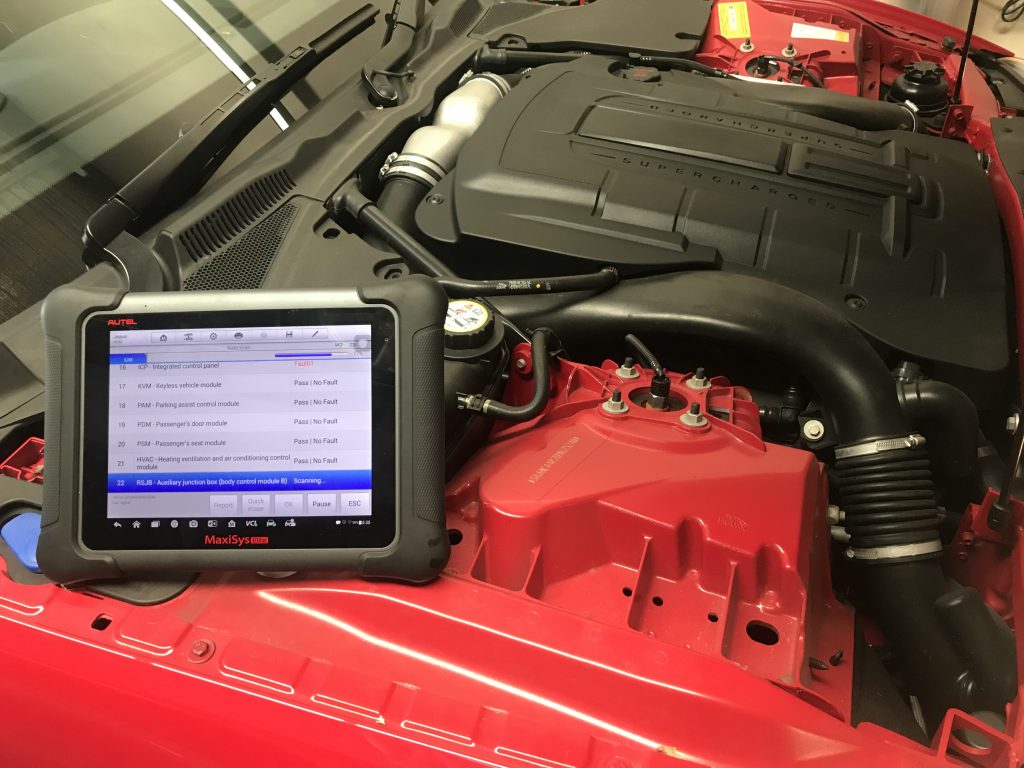 DIAGNOSTIC TESTING FROM $88
Do you have a warning light on your dash, don't know what it means? Is your car running a bit rough lately? These days it's not as easy as popping open the bonnet and finding the problem.
Vehicles are now controlled by sophisticated engine management systems which are similar to your computer at home. Your engines computer is known as an "ECU" and reads and stores the fault codes from your vehicle.
We can translate those codes into what is wrong with your car and most importantly "How much ?" *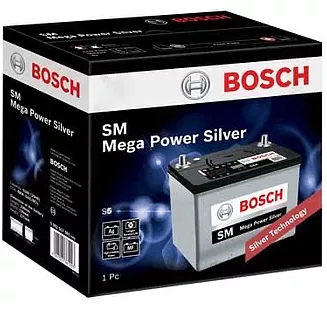 BOSCH BATTERY SERVICE FROM $110
With over 85 years of battery experience, Bosch knows a thing or two about having the right product for motorists. To meet the ever increasing energy demands of today's vehicles, Bosch has a comprehensive line-up of maintenance-free batteries.
If your battery is due for a replacement, the expert knowledge of a trained Bosch Car Service technician will help you make the right choice when selecting a new battery for your car so that you can get back on the road faster.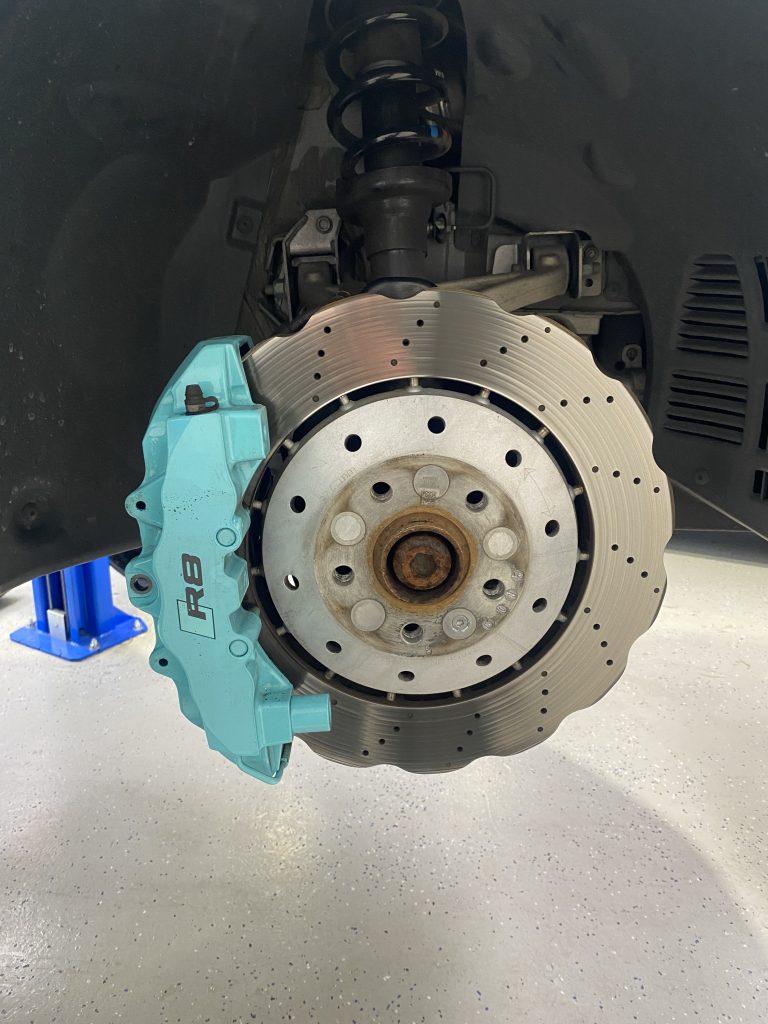 Caressive auto is your local brake specialists in Melbourne. We offer outmatched brake service, brake repairs and clutch repairs across Melbourne.
Our qualified and experienced brake specialists know every part of your brake system inside and out, and can perform brake repairs and replacement of your disc rotors, brake pads and hydraulic components such as master cylinders.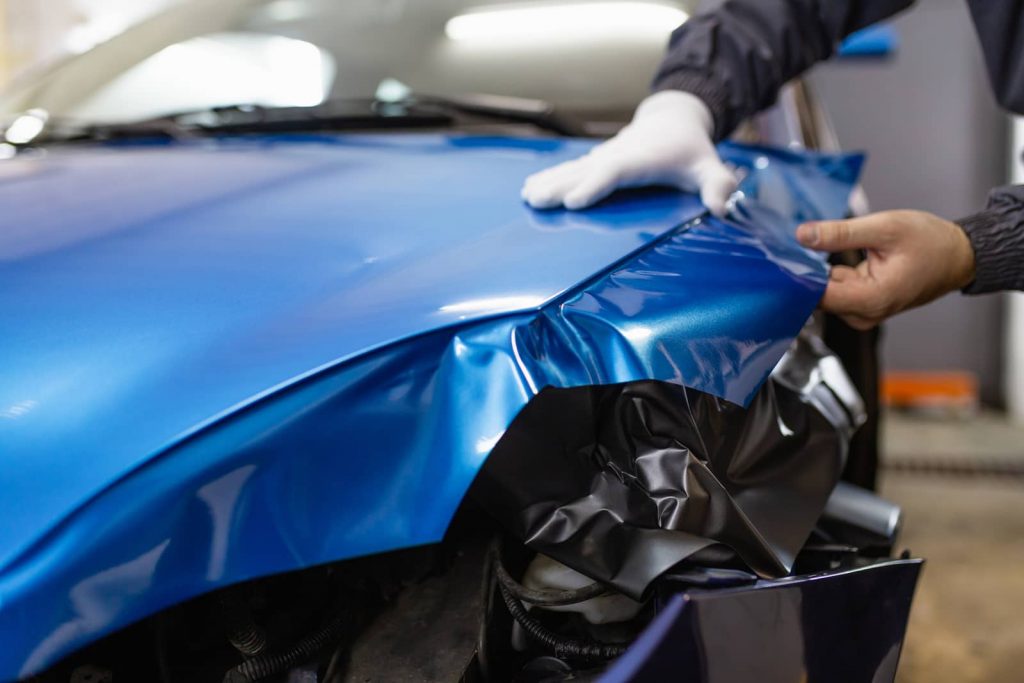 CAR WRAPPING AND PPF FROM $3,500
We offer
Full Car Wraps
Part Panel Wraps
Mirror Wraps
Black Outs of plastics and chrome finishes
Smoked lights
High Gloss Wraps
Matte Finish Wraps
Solid Colour Wraps
Printed Finishes
Decals
Carbon finishes
Chrome finishes
All vehicles go under a full premium detail including:
Paint Correction 
Internal Detail
External Decontamination
Luxury Detail/Pre Sale Detail
This is compulsory for all vehicles requiring Paint Protection, Paint Protective Film, Car Wrapping.
CERAMIC & GRAPHENE PAINT PROTECTION FROM $1,400
Both Ceramic and Graphene Paint Protection are car coatings intended to protect your car from environmental elements, light scratching and other issues that may leave a mark on your paint job. Each is constructed of different compounds, and therefore, will bring you different benefits, costs, and longevity.
The chemical compound used in ceramic and graphene paint protection is very similar as they both use nanotechnology to bond to the paint on your car. The difference is in the components of that compound. With graphene, you are dealing with a chemical compound that uses carbon as its base.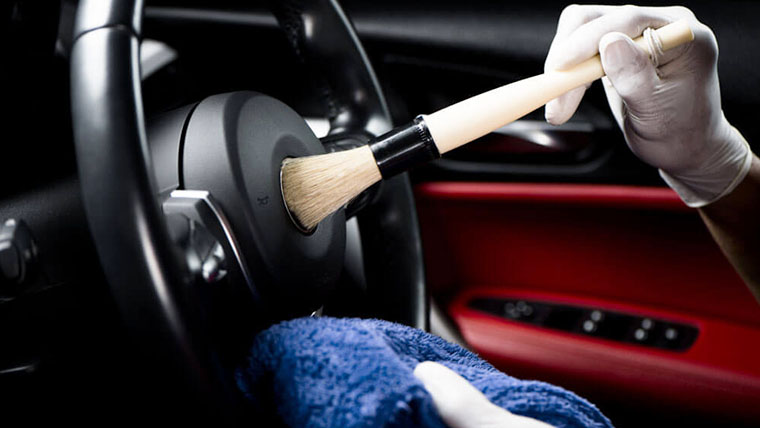 LUXURY / PRESALE DETAIL From: $599
INTERIOR
Compressed air blow out all dust from all carpets, fabrics and hard to reach places.
Full Interior Steam Clean 
Thorough vacuum.
Interior trim and plastic wipe down.
Carpets and mats taken out to be vacuumed, steam cleaned and shampooed.
Fabric seats steam cleaned and shampooed.
Leather seats deep cleaned and conditioned with our premium products.
Windows cleaned.
A neutralising deodoriser to remove all odours.
Air freshener.
* Extractions for dog hair, sand, and spillages will incur an extra charge FROM $50 
EXTERIOR
Snow foam pre-wash to breakdown dirt, road grime and dust.
2-bucket method safe wash with ph neutral premium shampoo.
Bug and tar removal.
Wheels cleaned thoroughly.
Engine bay rinse and detail.
Door jambs wiped down.
Car dried with soft, plush microfibre towel.
Clay bar decontamination to achieve a smooth as glass finish.
Stage 1 machine polishing paintwork enhancement.
Premium sealant is applied for intense gloss and uv protection for up to 6 months.
Windows cleaned.
Tyre dressing applied
Time Required = 5Hours+